1 / 5
2 / 5
3 / 5
4 / 5
5 / 5
Agaram Foundation
0.00 (0)
Chennai, Tamil Nadu
Causes we care about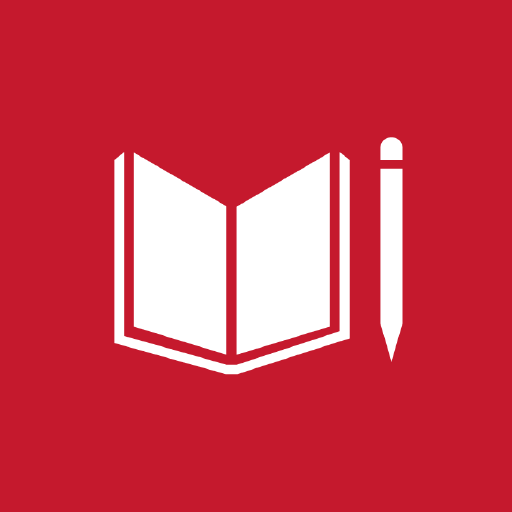 Quality Education
Ensure inclusive and equitable quality education and promote lifelong learning opportunities for all
Pictures and Videos
Location
15, Krishna street, T.Nagar, Chennai - 600 017 Tamil Nadu, India.
Contact
More about Agaram Foundation
0 Lives Impacted
1 Volunteering Events
0 Total Fundraising Campaigns
0 Total Volunteers
Agaram is an initiative that aims to provide quality education and equal opportunities to the under-privileged children. Agaram, thrives to bridge the gaps in providing high quality education, for the rural children from interior parts of Tamilnadu.
Vision
To sow the seeds for a Nation's qualification. Aiming to eradicate illiteracy with a mass of donors ,volunteers & mentors.
Mission
Strive to bridge the gap between deserving candidates and quality education .Build a new generation of responsible youth with education, values, commitment and dedication to society.
Projects
Agaram Hostels
Agaram believes that the hostel experience is necessary for the students to transition from the confines of their poverty stricken rural lives to living in the larger world. It is an important element in enabling the students to flower and emerge as confident individuals. taking charge of their own destinies.
Sivakumar Educational Trust
Since 2006, Agaram has been lending a helping hand to support the activities of Sivakumar Educational & Charitable Trust, by identifying deserving school students from Government Schools in rural Tamilnadu. Sivakumar Educational & Charitable Trust was founded by Mr. Sivakumar in the year 1979, on completion of his 100th film. He started the trust to support the education of the poor and needy from the rural areas of Tamil Nadu. He continues to deliver the service of awarding financial assistance to the state and government school toppers in the Higher Secondary Examinations every year.
Namadhu Palli
Agaram, with the support of alumni, students and corporate, completed the repair and rebuilding of three of our government schools under the Namathu palli project. Agaram aims to develop the Government school students holistically in terms of Ownership, Skills, kindle their interest in Sports, arts & science. Thus making their learning curve an enjoyable and memorable experience, volunteers are the driving factors for this program, they device and understand the children's needs and become the powerhouse of confidence and guiding factors for the children and completely involve in implementing.
Agaram Mentorship
A mentor can bring a significant change in the life of a student. At Agaram, students experience this first hand, where their mentors help to open doors for them beyond textbooks and share with them their experience and skills to prepare them for the competitive outside world. Agaram Mentorship program aims to holistically groom the student by imparting both academic and non academic skills. Agaram provides individualistic attention to every student through the mentorship program, by connecting every student with a mentor, who is not a parent or a teacher but someone who believes in the importance of education and the student's ability to achieve.
Vidhai
"Working closely with the students from remote parts of Tamilnadu and addressing their challenges helped Agaram to understand the ground realities in providing equal opportunities for quality education. It also helped Agaram to evaluate the needs and made the team realise that their efforts have to become manifold to make any real difference in the lives of these children. Setup for the specific purpose of putting the benefits of good education within the grasp of the underprivileged, agaram has tried to reach out to the needs of the millions of disadvantaged children across tamilnadu, predominantly first generation learners studying in rural government schools."
Thai
"To address the needs of youth who were unable to pursue higher education, Agaram Thai was initiated in 2015, to train and groom the underprivileged and unskilled youth in Industry skills and social values enabling them to choose the path to respect, dignity, success and a self-sustained livelihood. While the prime focus of the program is to impart industry skills in various sectors, Agaram also supports the youth with soft skill training required to achieve sustenance and success."
Namadhu Gramam
"Namathu Gramam was an initiation followed by the Chennai floods, the students and alumni of Agaram explored identifying hamlets where socially deprived communities were housed; these colonies are located far away from the village, and relief does not reach them. They have no basic necessities and their children don't go to school. Agaram decided to adopt hamlets of these villages, provide for basic amenities like identity, infrastructure, water, food, shelter, heath, education, livelihood to enable the community for sustained growth."
Accounts and Transparency
... Coming soon ...
Report this NGO
Links
Cities
About Us
A

"Grassroots movement"

is a movement that develops organically at a local level, by a group of people who feel strongly enough about an issue to actively campaign to make a difference.

Build version: 1.1.0-06 - live