1 / 3
2 / 3
3 / 3
Environmentalist Foundation of India
3.67 (24)
Chennai, Tamil Nadu
Causes we care about
Climate Action
Take urgent action to combat climate change and its impacts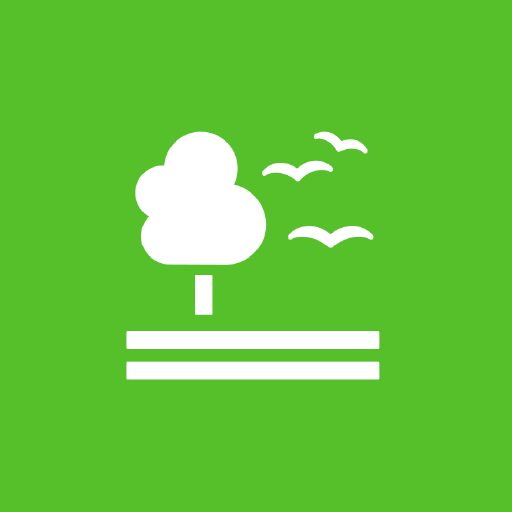 Life on land
Protect, restore and promote sustainable use of terrestrial ecosystems, sustainably manage forests, combat desertification, and halt and reverse land degradation and halt biodiversity loss
Pictures and Videos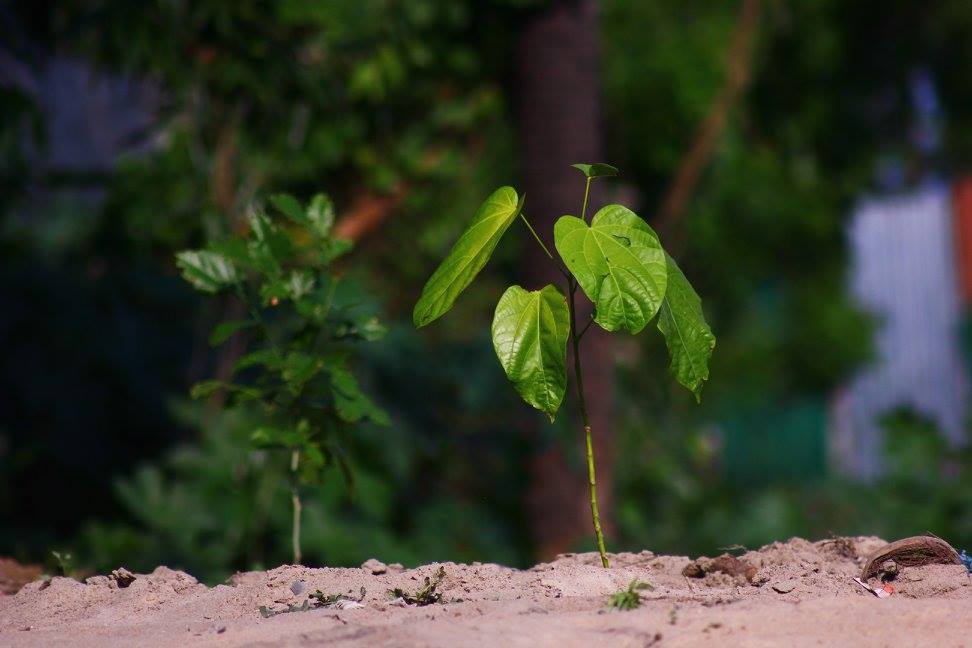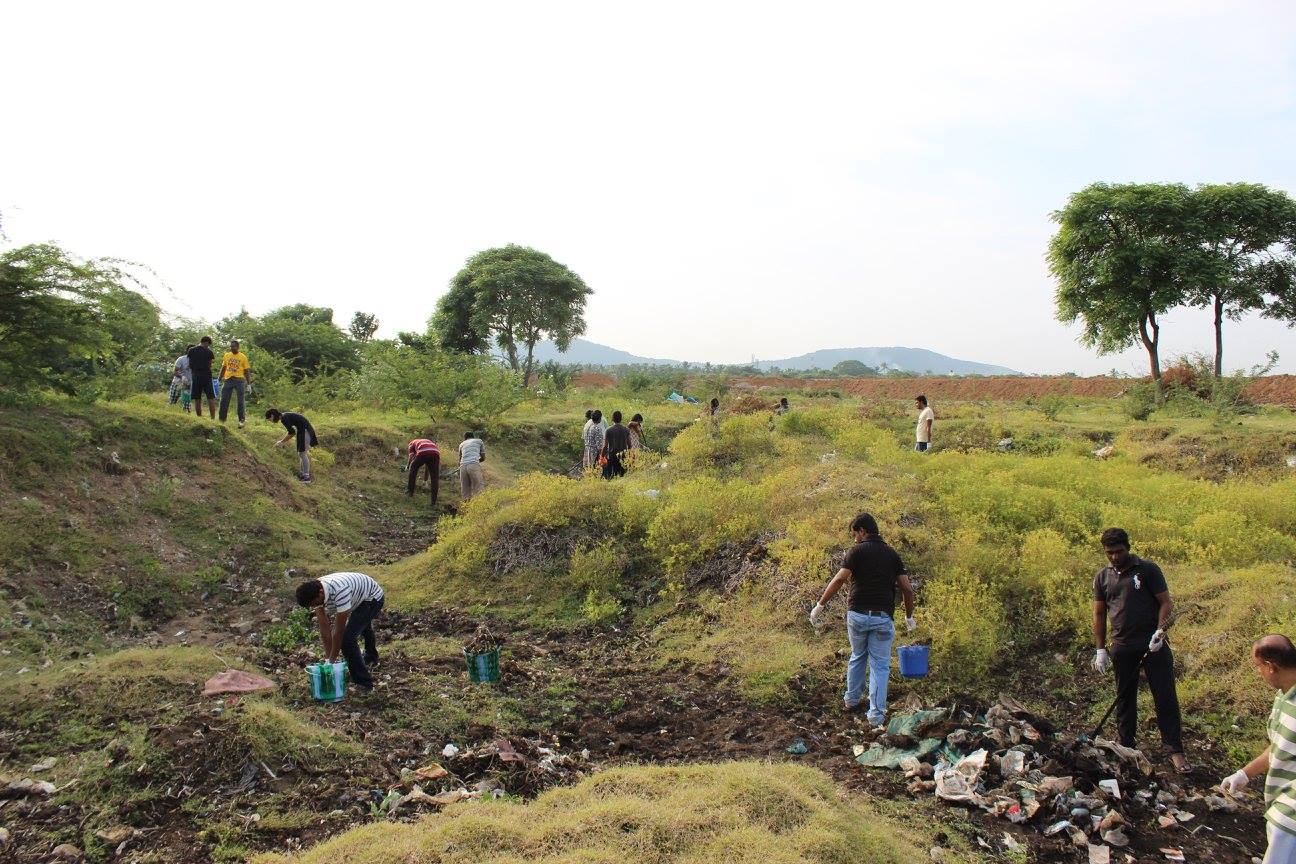 3.67 (24 Reviews)
Nature has been taking care of us for long. Now it's time to return the favor. It was awesome. .. I loved watering the plants and at be end their was a bonus " Bird watching "
Jai Murugesan
3 years ago
Have to arrange some drinks during cleanup process then only volunteers getting refreshment and work more time...
Prabhakaran Karunamoorthi
3 years ago
Very good experiwnce
Location
Ramaniyam Adithya, 38, Balakrishnan Rd, Valmiki Nagar, Thiruvalluvar Nagar, Thiruvanmiyur, Chennai, Tamil Nadu 600041
Contact
More about Environmentalist Foundation of India
0 Lives Impacted
361 Volunteering Events
0 Total Fundraising Campaigns
0 Total Volunteers
Environmentalist Foundation of India (E.F.I) is a wildlife conservation and habitat restoration group. A not for profit trust, E.F.I focuses on real-time and result oriented conservation efforts. Volunteer for India & her Environment with E.F.I
Vision
To motivate fellow Indians in understanding the need for conserving our natural habitats.
Mission
To Volunteer for India & her Environment through result oriented and real time projects
Projects
E.F.I's Hydrostan
Hydrostan' a video series launched by the Environmental Film Association (E.F.A) which is part of E.F.I. Through the series several documentaries on rivers of Tamil Nadu and other inspiring water stories are documented and made available for the general public. Aimed at increasing public awareness on water conservation, the screenings happen every weekend in Chennai and the videos are available on YouTube for public viewing.
Corporate Social Responsibility
Collaborative conservation is the only way forward. Positive, planet supporting efforts are the need of the hour. Many corporate organisations work with E.F.I to strengthen their efforts in Volunteering for India & her Environment.
Lake Restoration Efforts
The organization's principal focus has been on adopting, scientifically reviving and ecologically restoring freshwater lakes and ponds across the country. E.F.I has worked on 89 water bodies across 12 states in the country since its inception in 2007.
Restoration of Lakes and Ponds in Chennai
E.F.I has been successful in cleaning and reviving nearly 43 water bodies in and around Chennai. This includes the Arasankazhani Lake, Karasangal Lake, Sholinganallur Thamaraikani Lake. Ponds at Mudichur, Perungalathur, Madhavaram and Gerugambakkam.
Rural water bodies
Not just Urban water bodies, E.F.I also extends its efforts to several rural water bodies. This includes the restoration of the Vadalur Serakuppam Lake, Kurinjipadi Lake, Tirunelveli-Keezh Ambur Lake, Pettai Lake, Navule Kere in Shivamogga, system ponds at Uthiramerur, Girivala Padhai ponds at Tiruvannamalai, Pei Kulam at Tuticorin and more.
Voluntary clean ups at Urban Water bodies
Madambakkam, Adambakkam, Ayanambakkam, Mudichur, Perumbakkam, Sithalapakkam Lakes in Chennai. Hebbal, Devasandra, Kithaganur Lakes in Bengaluru. Kapra, Gangaram Cheruvu, Gurunadham Cheruvu, Old Hafeezpet lakes in Hyderabad. Sanjay Lake at Trilokpuri in Delhi. Nalban Bheri in Kolkata, Pandukeshwar Lake in Mumbai, Pashan Lake in Pune, Dimna Lake in Jamshedpur, Karimadom Colony Pond-Veli Lake in Trivandrum are water bodies where E.F.I organizes regular volunteering efforts for the general public.
E.F.I's public awareness wall paintings
Part of its outreach efforts, E.F.I has teamed up with the Southern Railway, Chennai Metro Rail Corporation and Greater Chennai Corporation to paint public walls with environment outreach information. Named ""Wall.E"" the effort has spread to 8 cities in 2017
Selva Chinthamani Kulam in Coimbatore
E.F.I was successful in clearing trash, invasive weeds, strengthening the bunds and deepening the Selva Chinthamani Kulam in the heart of Coimbatore. The organization also revived the Vandikaranur Pond and is currently working on reviving the Kinathukadavu system ponds
Beach Front Adoption
Beaches are often exploited as recreational hubs. These sandy stretches and their habitat characteristics are often neglected. E.F.I volunteers alongside the respective city administrations help in cleaning and maintaining beach stretches in Chennai, Mumbai, Kochi and Trivandrum. This project will also include Vishakapatnam, Nagapattinam, Puducherry and Kanniyakumari in the near future. By working on these water bodies and their associated habitats E.F.I have been addressing the waste accumulation and its impact on the endemic wildlife. For the E.F.I team, it's not just about cleaning but about ensuring it remains clean. The ecological restoration and revival of these habitats is their ultimate goal.
Water security mission
The Government of Tamil Nadu launched a water security mission in the year 2015. The project is to focus on 15 lakes around Chennai which would be cleaned and scientifically restored. The Chennai Metro water is the nodal agency and Environmentalist Foundation of India is the executing NGO partner. 15 lakes chosen included the Madambakkam, Perumbakkam, Mudichur, Thiruverkadu, Keezhkattalai, Medavakkam, Adambakkam, Arasankazhani, Madipakkam, Puzhithivakkam lakes and more. This is seen as an effort to improve Chennai's water table and conserve these ecological habitats.
Accounts and Transparency
... Coming soon ...
Report this NGO
Links
Cities
About Us
A

"Grassroots movement"

is a movement that develops organically at a local level, by a group of people who feel strongly enough about an issue to actively campaign to make a difference.

Build version: 1.1.0-06 - live