1 / 7
2 / 7
3 / 7
4 / 7
5 / 7
6 / 7
7 / 7
Thozhan
4.63 (51)
Chennai, Tamil Nadu
Causes we care about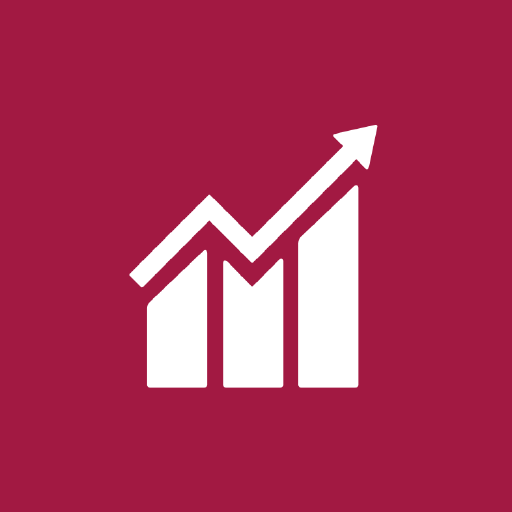 Decent work and Economic Growth
Promote sustained, incluside and sustainable economic growth, full and productive employment and decent work for all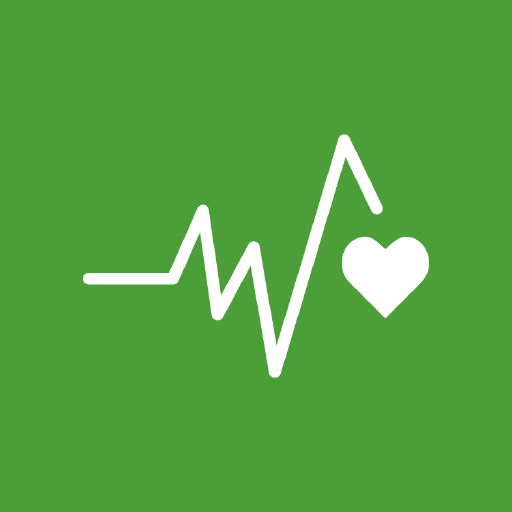 Good health and Well-being
Ensure healthy lives and promote well-being for all at all ages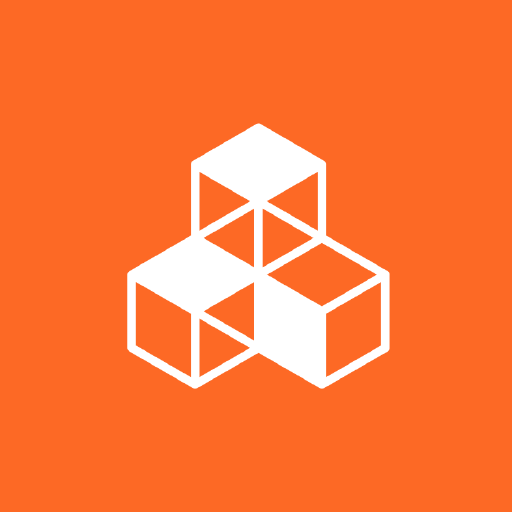 Industry, Innovation and Infrastructure
Build resilient infrastructure, promote include and sustainable industrialization and foster innovation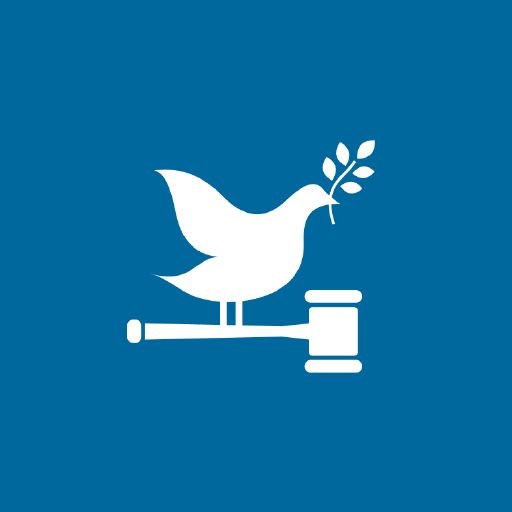 Peace, Justice and Strong Institutions
Promote peaceful and inclusive societies for sustainable development, provide access to justice for all and build effective, accountable and inclusive institutions at all levels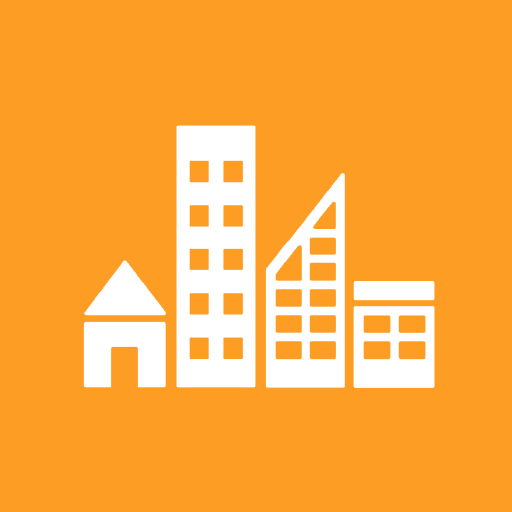 Sustainable Cities and Communities
Make cities and human settlements inclusive, safe, resilient and sustainable
Pictures and Videos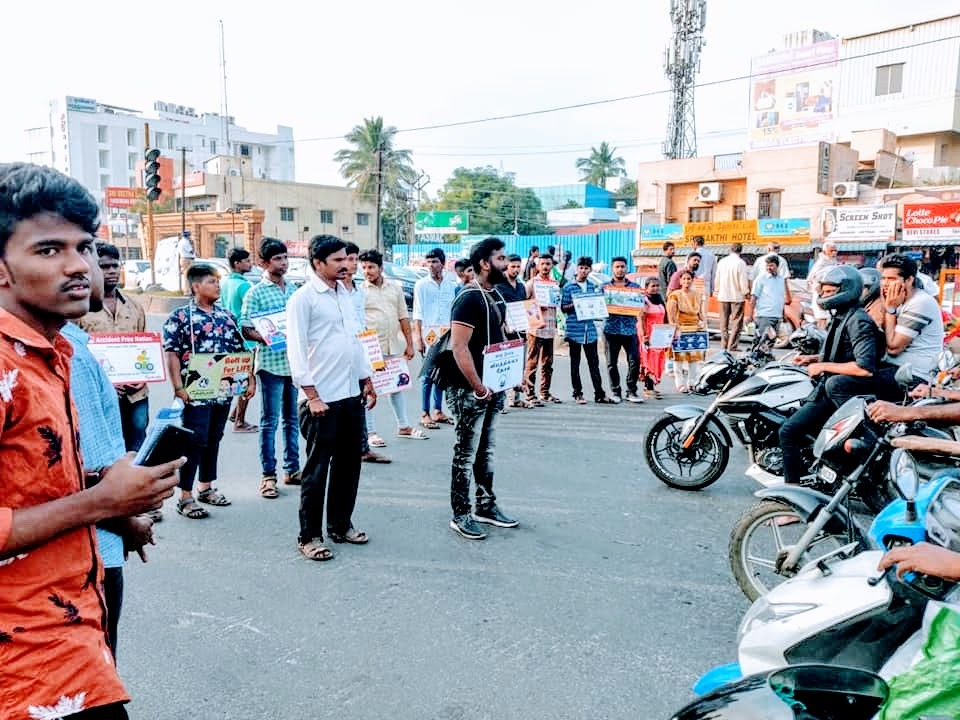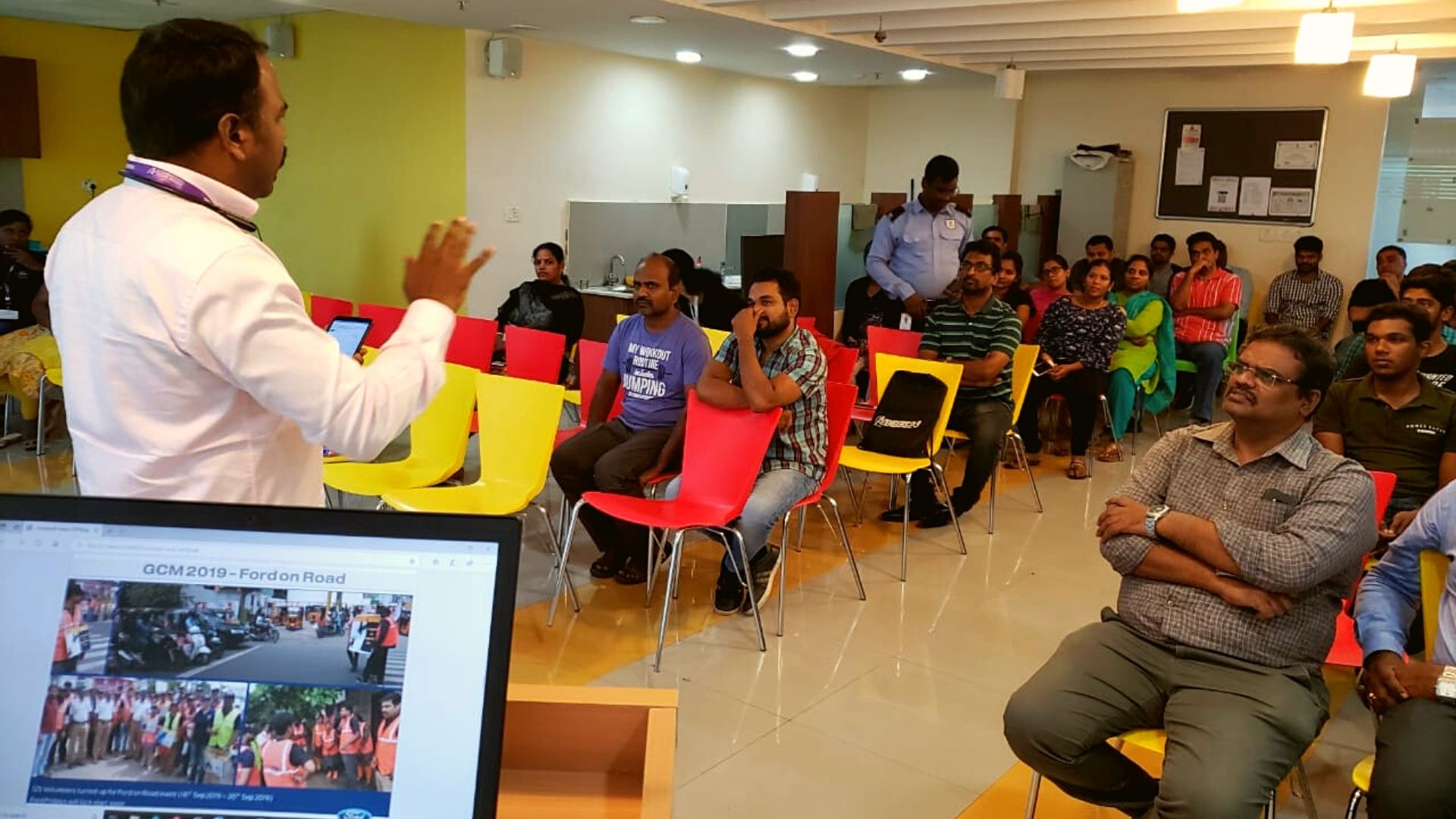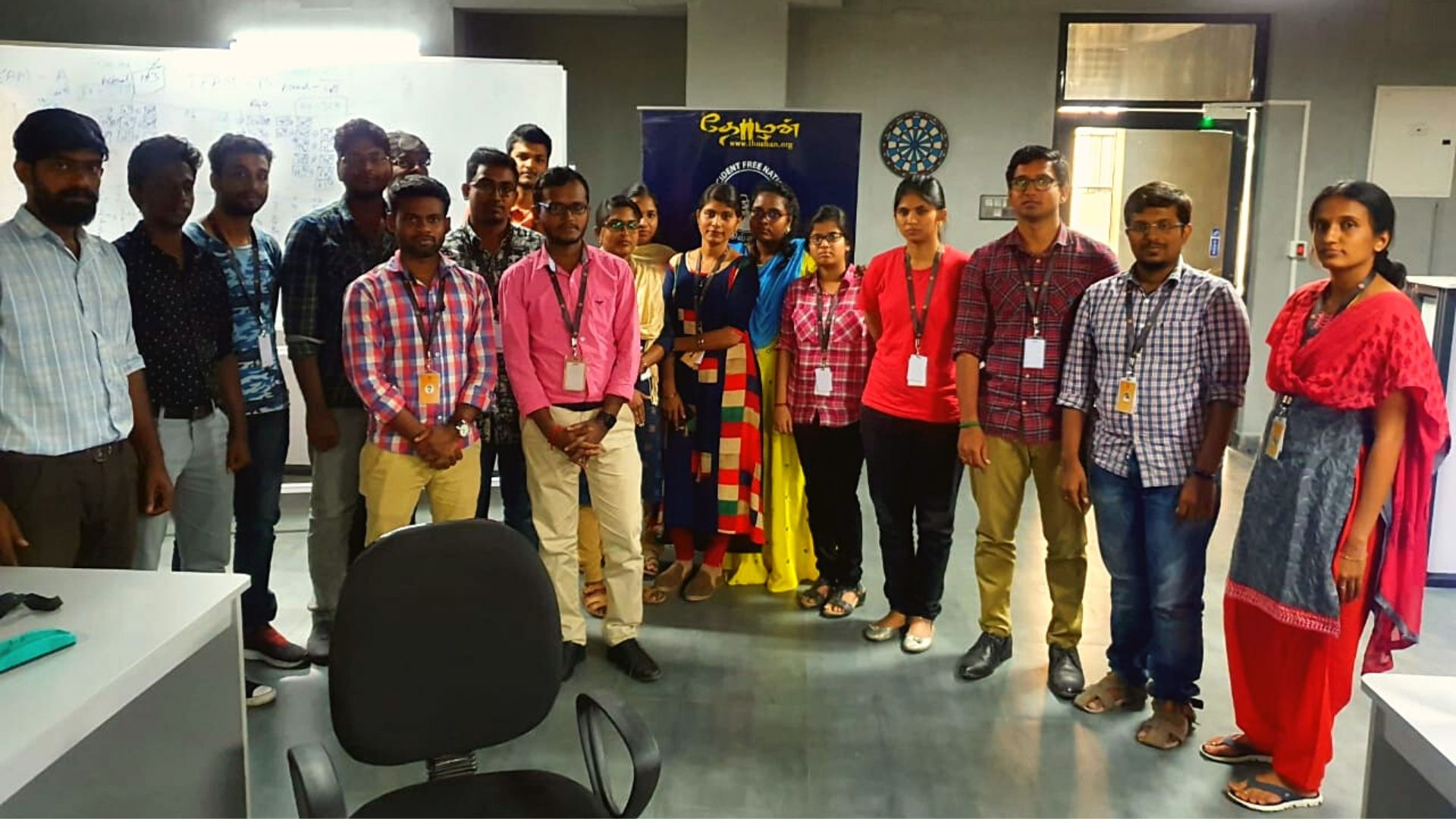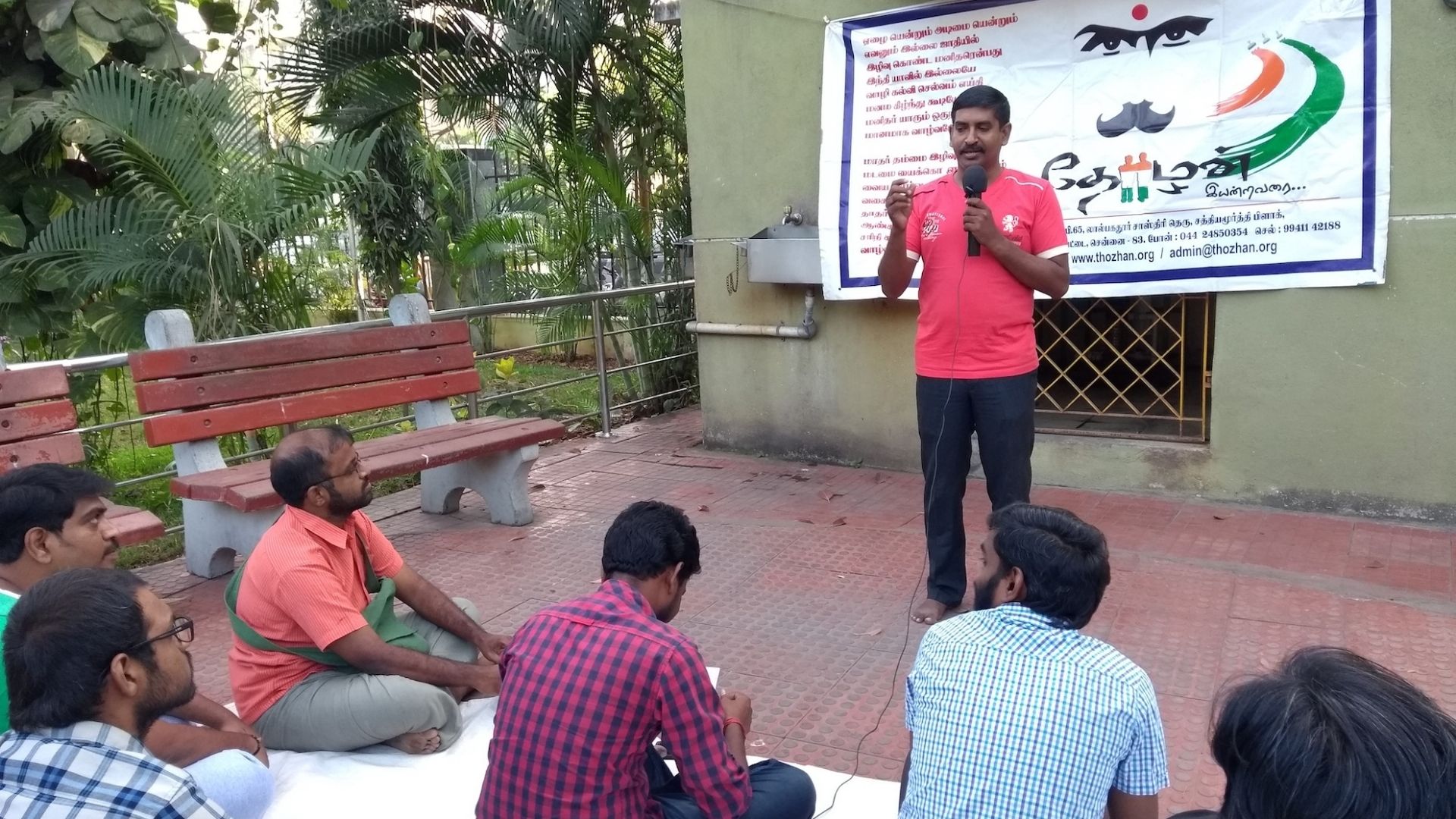 Why volunteer here?
Liberty to work on various initiatives on your own style and strategy.
Impact can be felt and seen with each work you do.
Improve your leadership and interpersonal skills and quality.
Active Donations
Why your help matters
Awareness is the powerful tool that can make changes.
Your contribution directly have impact.
The flexibility to volunteer offline or online anytime is converted into impact directly.
4.63 (51 Reviews)
GirlWith GREENHAT
3 years ago
Yes ..It was my first Event to attend .m i just loved.. its not easy to manage .m but they gave super support.. looking forward to attend further events too.. l
Wearing Tozhan costume and waiting near Signal and telling people what to do gives a power. I LOVE THE POWER
I loved the thought that they are focusing on permanent solutions.. looking forward to catch up with them.
Recent Press Coverage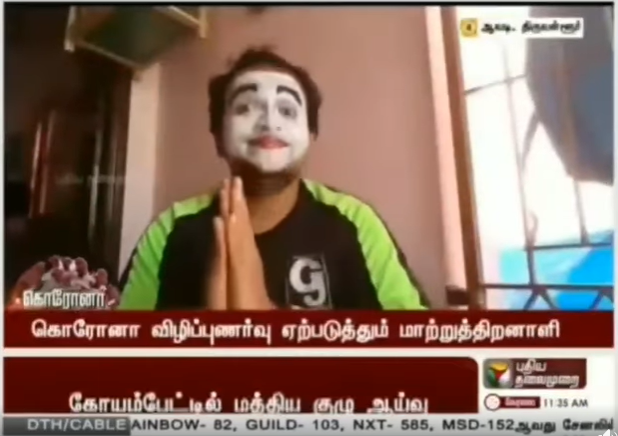 18 Apr, 2020
Pudhiya Thalaimurai
7 Apr, 2020
New Indian Express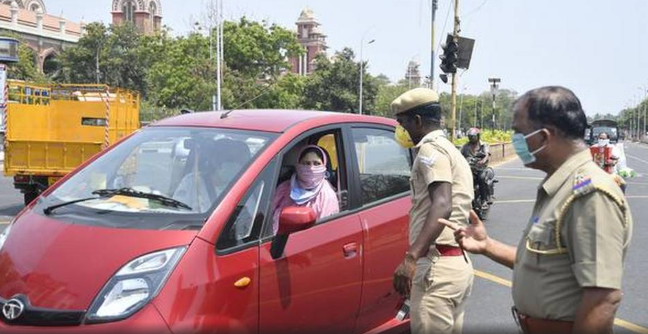 Accidents dip in Chennai due to lockdown
7 Apr, 2020
The Hindu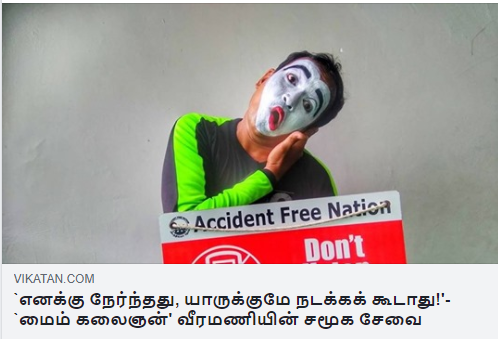 'எனக்கு நேர்ந்தது, யாருக்குமே நடக்கக் கூடாது!'- `மைம் கலைஞன்...
30 Jan, 2020
Vikatan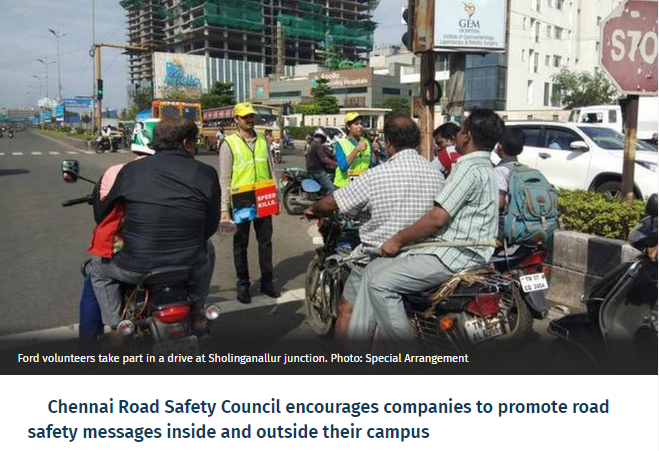 Corporates drive a safety message
18 Jan, 2020
The Hindu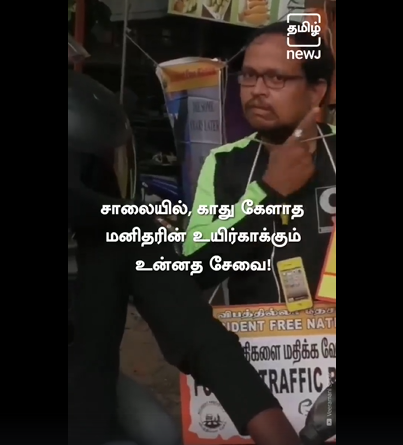 14 Jan, 2020
Tamil News J
Awareness drive on road safety held during New Year's eve
5 Jan, 2020
The Hindu
24 Nov, 2019
The New Indian Express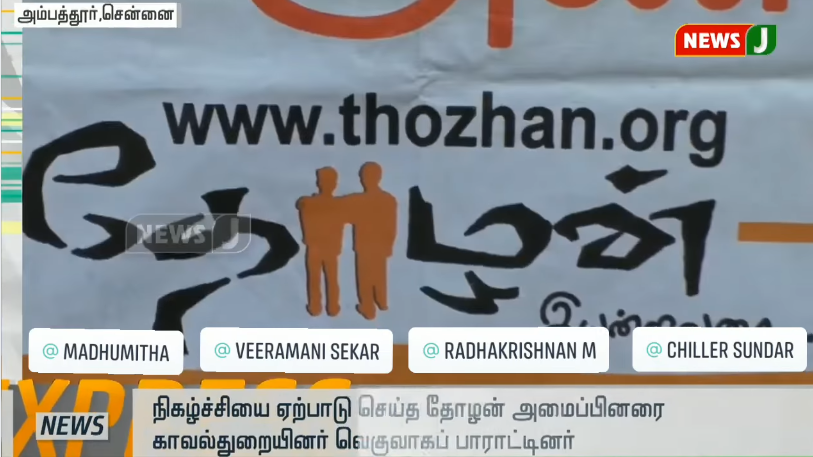 19 Nov, 2019
News J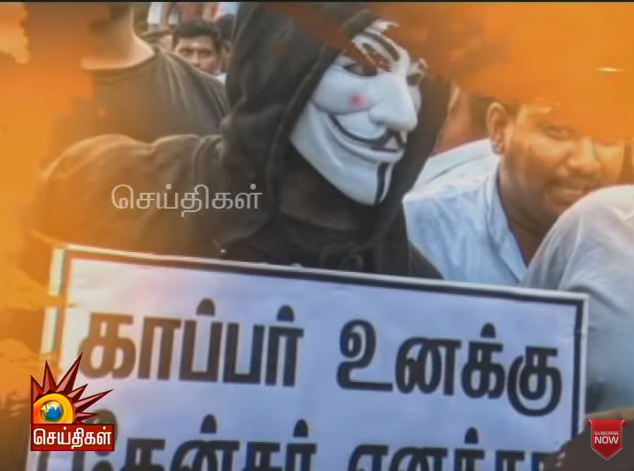 13 Nov, 2019
Kalaignar seithigal
Location
No 26, D - Block, Manju Garden, Pillaiyar Kovil Street, Nesapakkam, Chennai
Contact
More about Thozhan
0 Lives Impacted
775 Volunteering Events
Total Fundraising Campaigns
26 Total Volunteers
Thozhan is a social reforming group with a motto to transform the youth into leaders. By means of various activities, Thozhan provides a platform for all volunteers to become a warrior now and a leader then. Their aim is to transform each and every aspiring individual into a Leader.
Vision
To bring multifaceted awareness, ability to analyse, comprehensive knowledge, provide opportunities, make a man socially aware and dissolve the differences to hold hands and to prosper by sharing.
Mission
To make people socially aware, provide opportunities for each to bring about equal social justice to an integrated, balanced and progressive society.
Projects
Anbu Illam
When one thinks of doing something to the society, the first thing strikes them is helping the needy. So they go to any orphanage home, donate clothes, groceries or food which is a normal thing and no one knows whether they will go again and donate. Almost all the orphanages located inside the city meets its requirement without much struggle but the ones located in the outskirts of the city never gets any attention and struggle to meet even the basic needs. Even if they get they have to keep on looking for next donor. So after a survey, our team has initiated the project Shut Down Homes. We help homes by aiding them to meet their requirements such as daily groceries, education, medicines and clothes annually through sponsors who vouch to provide the items they can donate throughout the year and we make sure it reaches them by creating a bond between the donors and the home. A board quoting "Visitors can spend their time and share affection to these children" will be placed once all the requirements of the home for a year have been met and the donors can donate to any other needy orphanage. Presently we are working on transforming Vallalar Gurukulam home in Puzhal, Chennai as a model home. Apart from these, we also cater to the educational needs of the economically backward and underprivileged students.
Organ Donation Awareness
For the people who are born as differently abled, whose organs failed due to ageing, who have lost their organs due to accidents, the improvement in the medical research and technology fields have helped them a lot to be cured. Organ transplant has become a great relief and saved the lives of people who have lost hope. There is a huge demand for organ donations. To make people aware of the demand and to debunk the myths, various awareness camps were being held continuously by the Thozhan team
Swadesamitran
Swadesamitran is a monthly e-magazine inspired by Mahakavi Subramanya Bharathiyar's Swadesamitran daily through which he used to reach out to people and spread patriotism among them. With the motto of making people around aware of the society, Thozhan provides a platform for budding poets and social media writers to be discovered. Swadesamitran will also report the various works done by other NGOs and volunteers for the societal benefit
Speech Workshop
A good leader must also be a good orator. To make their volunteers as good leaders, Thozhan conducts monthly speech workshops, where important social issues will be discussed on an open stage enabling them to overcome their stage fright and also help them stay updated about the current, social and political affairs in our country.
Kalam
Kalam is a debate and discussion where field experts discuss any current controversial topic to make people aware of the real facts without any sugar coating. Doing so will educate people about the discussed topic, enable them to differentiate between verified facts and fake information and to make informed decisions. This event comprises discussions of various social issues, upcoming government plans and current projects which are already implemented, where the speakers' panel will have both supporters and opposers who are experts in that field and they convey their side of information regarding the issue.
Naiyapudai
In Naiyapudai, Thozhan invites panel members who debate on any current social or political affairs in the country. The panelists will mostly consist of young and dynamic ideologists. An arbitrator then decides the winning side.
Accident Free Nation
Traffic Awareness Campaign was initiated when one of Thozhan team members had witnessed a gruesome accident in OMR, in which a college student died on the spot. To prevent this, Thozhan team started an awareness camp with the aim of transforming our country into an Accident-Free Nation. The first camp was held in 2013 at the T.Nagar signal, Chennai, where Thozhan volunteers held awareness placards, reminding commuters to wear helmets, seatbelts and follow traffic rules. Day by day their awareness started to reach not only the public but also the Chennai City Traffic Police. The Thozhan team has been recognized several times for their achievements by the traffic department. Also, many from the common public have joined hands with them during the camps and continue to contribute to the awareness.
Seminars and Workshops
Thozhan strongly believes that educating and transforming the youngsters is the only way we can see a greater change in our Nation's development and reforms. Hence Thozhan take seminars which help in meeting thousands of students in the same place and engage with them. By equipping them with proper information and real life experiences, they change their mindset and become a responsible citizen by all means.
Team
Radha Krishnan
Convener
Ganesh
PR Head
Jagadeeshwaran
CSR Head
Accounts and Transparency
... Coming soon ...
Report this NGO
Links
Cities
About Us
A

"Grassroots movement"

is a movement that develops organically at a local level, by a group of people who feel strongly enough about an issue to actively campaign to make a difference.

Build version: 1.0.0-03 - live