1 / 3
2 / 3
3 / 3
Thuvakkam
0.00 (0)
Chennai, Tamil Nadu
Causes we care about
Climate Action
Take urgent action to combat climate change and its impacts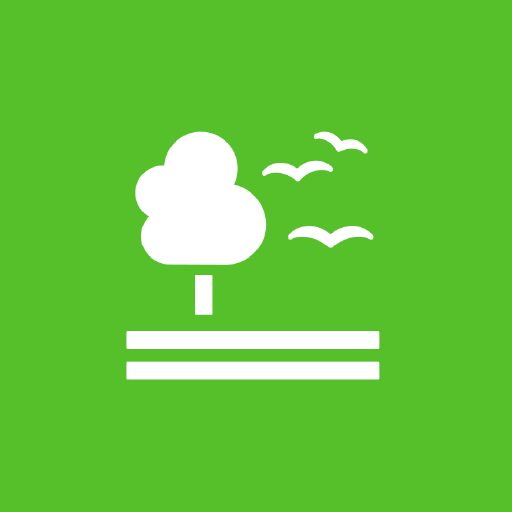 Life on land
Protect, restore and promote sustainable use of terrestrial ecosystems, sustainably manage forests, combat desertification, and halt and reverse land degradation and halt biodiversity loss
Pictures and Videos
Location
No 23/7, 1st floor,Dhanakodi Raja Street, Ekkatuthangal (Behind olympia signal) Chennai, India
Contact
More about Thuvakkam
0 Lives Impacted
1 Volunteering Events
0 Total Fundraising Campaigns
0 Total Volunteers
Thuvakkam is a NGO working for the betterment of society. With a passion to better the world by being the change that one wishes to see, Thuvakkam is creating a sustainable and environmental change at every step we take.
Vision
To uphold the virtues and create a better society.
Mission
To create awareness on various social issues, work towards a clean and green environment and enhance societal well-being.
Projects
Pasumai Thuvakkam
In the quest to meet their never-ending needs, human beings have cleaned up forests, tree cover at a massive scale across the globe to make space for the burgeoning population and the consequent demands for urban settlements. Thuvakkam through Pasumai Thuvakkam tries to recover a part of the tree cover lost. Pasumai Thuvakkam involves massive tree plantation drives followed by regular maintenance drives single handedly, in partnership with residential societies and Corporates through their CSR Programmers. Thuvakkam has also adopted Miyawaki afforestation with an aim to create a thriving and resilient urban span of 2 years amidst the sprawling cities.
Modern Thandora
With a proposition to create awareness and setting the foot in the right direction for a change, Modern Thondara, the concept of propagating in the form of mimes and street plays. These plays/mimes mainly focus on making people aware of the current issues and try to create a shift in the mind of the viewers.
Karka Kasadara
Karka Kasadara, a modern age program, is aimed at providing education to underprivileged kids and the kid lacking opportunities. The program mainly comprises education sponsorship and Digital literacy program (DIP). DIP consists of a well-organized curriculum designed by a team of Thuvakkam KK team span across a period of time, generally followed at orphanages and government schools. Team of volunteers visits the school/orphanage regularly and conducts classes along with assessments. The Education Sponsorship program, a special wing of the KK team, helps identify bright students who help to fund their education apart from handling requests for funding. A team of volunteers post the validation and background checks works on finding the donor willing to fund the request.
Mannin Maindhargal
Life is unpredictable, and there is strength in unity. With both these in mind, THUVAKKAM has taken the onus of striving to make an equal society. Be it natural disasters, or act of kindness, Thuvakkam has taken the initiative to be the forerunner in helping the people. Thuvakkam also frequently organizes blood donation drives, organ donation drives and orphanage visits among many other events.
Clean-up After Dark
Clean-up after Dark an extremely innovative venture typically aims at revamping public places, orphanages and school classrooms typically during the night/early morning hours (10 PM – 6 AM). In the early days, the campaign was aimed at refining bus stops, post offices, parks by getting rid of posters. After the huge success of the program and special mentions, the program started getting immense support from many event sponsors like Nippon Paints. With their help, the Thuvakkam team were able to revamp orphanages, government schools and many other places which were in need of renovation.
Accounts and Transparency
... Coming soon ...
Report this NGO
Links
Cities
About Us
A

"Grassroots movement"

is a movement that develops organically at a local level, by a group of people who feel strongly enough about an issue to actively campaign to make a difference.

Build version: 1.1.0-06 - live