1 / 3
2 / 3
3 / 3
Blossom Trust
0.00 (0)
Virudhunagar, Tamil Nadu
Causes we care about
Pictures and Videos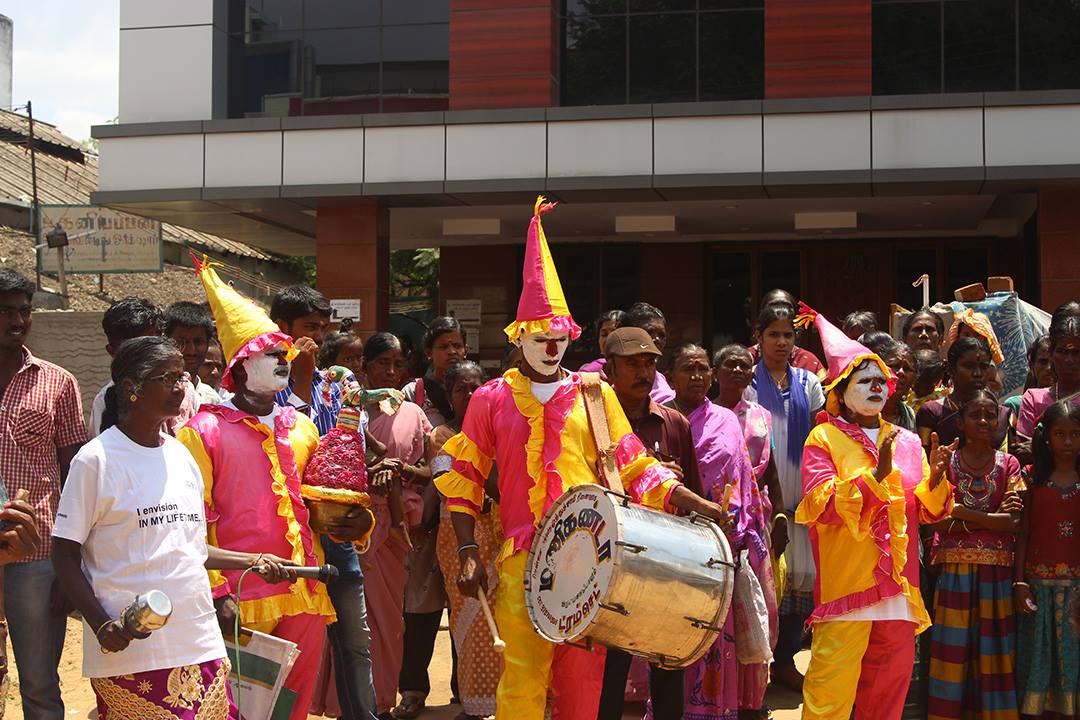 Why volunteer here?
Active Donations
Why your help matters
Recent Activities
Coming soooon...
0.00 (0 Reviews)
This Ngo hasnt got any reviews yet
Recent Press Coverage
Location
77 Sekkilar Street Virudhunagar 626001 Tamil Nadu, India
Contact
More about Blossom Trust
0 Lives Impacted
0 Volunteering Events
0 Total Fundraising Campaigns
0 Total Volunteers
Blossom Trust focuses on empowering marginalized women, children's rights and combating HIV/AIDS and Tuberculosis. They work to ensure communities around the Virudhunagar district have greater access and control over their resources.
Vision
Blossoming the power in every individual to reinforce healthy, thriving communities across southern India.
Mission
Through women empowerment & gender equality insure that these communities are self-sufficient in improving their health, environmental, economic and social needs.
Projects
Health-Paneer Poo
Paneer HIV Positive Women Network Trust is a registered public charitable trust founded by a team of HIV positive women in Tamil Nadu, with a membership base of more than 250 women.
Dayspring Home
The aim of the home is to reintegrate the children that have been rejected back into their family by providing ongoing social and medical support through parent counselling, education and self-help groups. Blossom Trust is responsible for the management and operations of the home, which includes, but is not limited to: medical expenses, educational needs, nutritious meals, clothes and social support.
Health-Rainbow TB Forum
Rainbow TB Forum currently has more than 800 members who advocate for the rights of people affected by TB.
Environment-Dayspring Organic Farm
The farm is located next to Dayspring Home on 6 acres of land and is maintained by a full-time member of staff who tends to the livestock and crops.
Economic-Poomalai Women's Collective
Blossom created and has supported and maintained a successful network of 1200 microfinance self-help groups (SHGs), empowering over 10,000 women living in poverty.
Health-Survive Sugar
Survive Sugar is a network started by the trust's director for people living with diabetes. The network currently has more than 500 members.
Environment-Sustainable Plant Project
Blossom Trust has started plant cuttings and seedlings grown at Dayspring to encourage sustainability and eco-awareness in the community. ​
Health-Transgender Community
Transgender project is aimed to help create a safe environment for the transgender community and to prevent them from contracting diseases such as HIV.
Health-EduClowns
The EduClowns are a theatre group that uses entertainment to educate people in the community. In the past the EduClowns have used their skills to create awareness about TB, HIV/AIDS, recycling and many other topics.
Social-Tamil Nadu Women's Development Corporation
Part of a government program, Blossom supported the creation of hundreds of SHGs and provided training in different topics to increase the opportunities of the women in our communities.
Team
Team data is not currently available for Blossom Trust
Report this NGO
Links
Cities
More coming soon
About Us
A

"Grassroots movement"

is a movement that develops organically at a local level, by a group of people who feel strongly enough about an issue to actively campaign to make a difference.

Build version: 0.7.4-05 -